Backpacking and car camping are both great ways to go camping.  Some people prefer backpacking, some prefer car camping, and some do both.
So, should you go car camping or backpacking?  You'll have to go backpacking or canoe camping when you want to go further into the wild or to a campsite that doesn't have road access.  Otherwise, you can go car camping, which will give you access to more gear as well as additional comfort and safety.
What about when you have a choice to do both?  To help give you a better idea of which type of camping might be better for you, let's go over the pros and cons of car camping and backpacking.
The Advantages of Backpacking
Backpacking brings many benefits to the table that car camping does not.
Here are some of the advantages of backpacking:
You have more options.
It's often free to do.
You'll see more wildlife.
You'll experience more natural areas.
It's quieter.
It's more challenging.
Backpacking Options
Backpackers have the option to go deep into the wilderness and they often do.  However, car campers don't have this option.  A car camper can only go where the road takes them.
Conversely, backpackers can also go camping in areas frequented by car campers.  The only prerequisite for this is that they may need to get somebody to drop them off.  Once there, however, they don't actually need their car.  This means that backpackers can camp anywhere a car camper can as well as in many areas that car campers cannot.
Campground Costs
Backpackers don't have to camp in campgrounds and they rarely do.  Instead, backpackers will often camp alongside trails, in state forests, or on land managed by the Bureau of Land Management.  These areas are usually free to camp in so the backpacker ends up camping for free.
Car campers can also camp on BLM land and alongside state forests, but they're also likely to have to camp inside of campgrounds.  Car camping in a campground or inside of a state park will usually cost anywhere from $15.00 to $35.00 a night so car camping over a long period of time can become costly.
You can see a detailed analysis of what it costs to go camping at https://www.carandtent.com/how-much-does-it-cost-to-go-camping-detailed-analysis/.
The Wildlife
Car campers usually don't get to see a lot of wildlife.  For some people, this is a plus and for others, it's a minus.  If you want to see more animals, you'll probably want to go backpacking.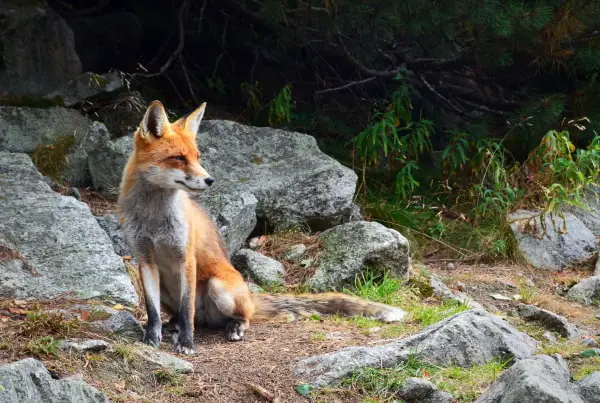 On the other hand, if you're afraid of encountering bears and mountain lions, you're less likely to see them when car camping.  Not only this, but you can always sleep in your car which will reduce, (but not eliminate), the chances that a bear or mountain lion will decide to eat you.
Experiencing Nature and Solitude
Some of the most pristine and natural areas can only be accessed on foot.  As a result, only backpackers will ever get to experience these areas.  This makes sense as any place that can be car camped in will have roads running to and from it which are bound to compete with nature.
Also, the further you get away from civilization, the less pollution you'll have to deal with.  This includes physical pollution like human trash and refuse as well as noise pollution.  Car camping isn't always quiet, but backpacking generally is.
Backpackers also often get to choose exactly where they'll camp for the night.  This gives them the option to find a campsite all to themselves.  With car camping, you'll usually have neighbors who may or may not be fun to camp next to.
The Challenges of Backpacking
Backpackers will usually do a fair amount of hiking on their trip.  Not only does this give them a challenging workout, but it also creates a few other challenges as well.
For instance, backpackers will need to carefully choose which gear they bring with them and which gear they leave behind.  Also, backpackers will have to navigate through trails, wooded areas, deserts, and even mountains.  This means they'll have to learn how to use navigation tools or they'll risk getting lost.
The Advantages of Car Camping
Backpackers may see more of nature and they may get more peace and quiet, but car camping has its advantages as well.
Here are some of the top benefits of car camping instead of backpacking.
Gear is cheaper.
You don't have to be in good shape.
It feels safer.
Getting help is easier.
You can bring more gear.
Electric and water are usually plentiful.
You may have more to do.
Trips are easier to plan.
Less Expensive Gear
Car camping gear is usually less expensive than backpacking gear.  Also, the car, as well as the campground, often reduces the need to bring gear.
For example, a car camper can leave behind the sleeping pad and the tent and just opt to sleep in the back of their vehicle.  They can also get a campsite with both electricity and water.  This means they can leave the water purifiers and battery banks at home.
Car camping gear doesn't have to be as lightweight either.  Because of this, you don't have to spend more and more money trying to buy the lightest gear for each trip.
Physical Fitness is Optional
Not everyone has the ability to go backpacking.  This is true for people with mobility issues as well as for people who just aren't physically fit enough to safely go backpacking.
Car campers usually don't have this problem.  A car camper can drive right up to their campsite and many campgrounds and state parks even offer ADA campsites and restrooms for everyone to enjoy.
Safety and Getting Help
Both backpacking and car camping are extremely safe.  However, car campers are less exposed to the elements as well as the animals that could threaten them during a backpacking trip.
Also,  car camping sites are usually monitored for safety so you won't have to worry as much about finding safe trees to camp under as the trees at your site will have been inspected by the rangers ahead of time.  The rangers won't just leave after they've inspected the trees either.  State and national parks will have rangers standing by to help campers when they need it.  In fact, some national parks may even have physicians on-site to help out during emergencies.
Even if the rangers cannot provide you with aid, you'll always be close to a road.  This means that whenever you need help, you can always hop in your vehicle and go get it.  Also, emergency personnel will have roads that they can take to quickly get to you at your campsite.  The same can't be said for backpackers camping deep in the wilderness.
Gear Selection
While you won't need as much gear when you're car camping, you'll be able to bring it anyway.  This means that you can pack a lot of items that will make your camping trip more comfortable.
Some car campers will pack cots, air mattresses, camping chairs, large coolers, portable toilets, portable showers, and even large tents featuring multiple rooms.  In some cases, this won't even add to the cost as you'll be able to grab items that you already had lying around at home.
Electricity and Water
Do you need to sleep with a CPAP machine?  Are you a person who doesn't like to go a day without showering?  Do you want to be able to use your laptop on rainy days?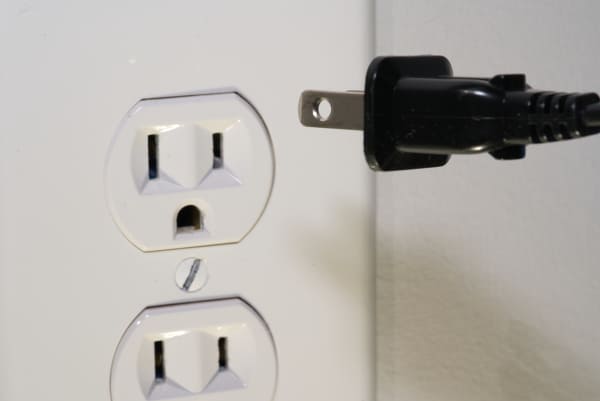 If you answered yes to any of these questions, you'll definitely want to choose to go car camping over backpacking.  Many car camping sites will give you access to an electric meter as well as water.  Some campsites will even have bathrooms with hot showers and laundry facilities.
Activities
Backpackers generally spend their days hiking and their nights cooking, eating, and sleeping.  On rest days, they may head into a town but oftentimes they'll just hang out in the wilderness.  This can be very relaxing and it's often a big benefit of backpacking.  However, for some people, this can be boring.  This is especially true for people who don't like to do a lot of hiking.
Car campers don't have this problem.  A state park or campground will often be filled with activities for people to do.  Some state parks will feature hiking trails, kayak rentals, fishing ponds, disc golf courses, and even museums.
Ease of Planning
Backpackers have to do a lot of planning.  They have to coordinate with people who will be dropping them off and picking them up, they have to choose safe places to camp, and they have to make sure they have enough food and water for their trip.
Car campers really don't have any of these issues.  A car camper only has to select a campsite and make the appropriate reservations.  If a car camper runs out of food or water, all they have to do is hop in their car and go get more.
Final Thoughts
Car camping and backpacking both have their plusses and minuses.  Carefully decide what is important to you and choose the activity which best matches your particular needs and wants.  You may find you like to do both or you may find that neither one of them is for you.