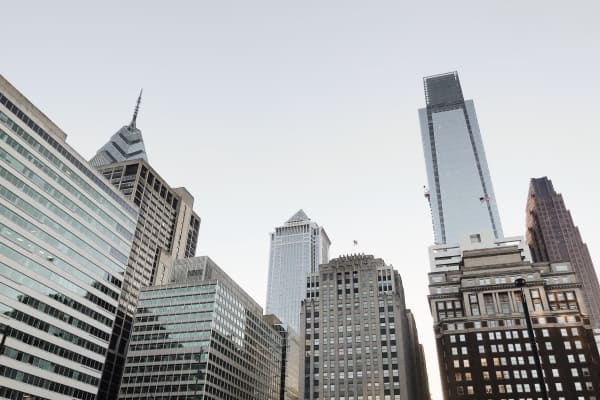 Living in the fifth largest city in the United States might make you think that there aren't any good local places to hike.  Fortunately, this couldn't be further from the truth.
In fact, Philadelphians have much greater access to hiking trails then the people living in the nearby suburbs of the city.  Regardless of where you live in Philly, you aren't far from a hiking trail.  The same can't always be said for the surrounding areas.  I know this first hand as I've spent most of my life in or around the city limits.
So where are the best places to hike in Philadelphia?
Fairmount Park
In my opinion, Fairmount Park has the best places to hike in Philadelphia.  This park is the largest municipal park in the nation and it is home to over 50 miles of trails.  These trails are all unique and there is something interesting to see on each one of them.
Also, you can enter the trails at several dozen points throughout the city.  This is good for two reasons.  The first is that all Philadelphians can get to the trails without having to go very far.  The second is that you can easily hike every trail in the park without ever having to go on a long hike.  I like this because even though I might not always have time for a long hike, I can still hike on different trails each time I visit the park.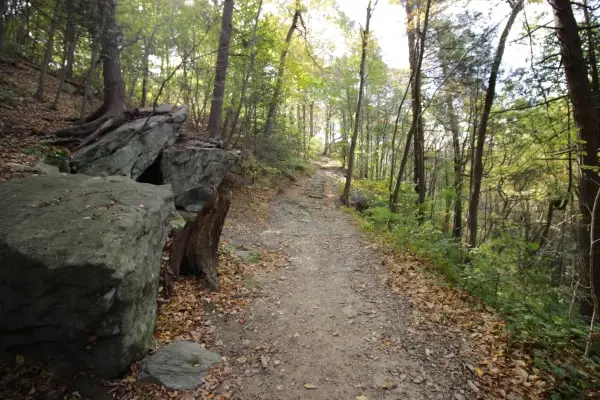 While there are plenty of trails to visit all throughout the park, I believe some of the best entrances are located in the northern part of the city.  If you're near the Wissahickon Valley sections of Fairmount Park, you're especially lucky as this is where some of the best trails are.  From these entrances, you'll have quick access to the statue of Tedyuscung, the covered bridge, the Fingerspan Bridge, Devil's Pool, Valley Green Inn and so much more.
Don't feel left out if you can only make it to the southern parts of the park though.  There you'll have easy access to trails near the Concourse Lake and the Centennial Arboretum.  For a hardscaped trail, hike the Concourse Lake Trail and for a wooded trail, go to the Centennial Arboretum and seek out the Pavilion in The Trees.
John Hein's Wildlife Refuge
The John Hein's Wildlife Refuge is considered America's first urban refuge.  It was put in place to protect the natural habitat which is the only remaining tidal marsh in all of Pennsylvania.
This area is beloved by bird watchers as it has a wide variety of bird species within its territory.  It is also loved by fisherman as it is full of large catfish, carp, and other species of fish.  You can even launch kayaks and canoes into the water.  Just don't go there expecting to take your catch home as the fish aren't safe to eat there.
At the refuge, you'll have long stretches of areas to hike through and a few boardwalks that you can walk over.  The long boardwalks and the observation areas are my favorite parts of the refuge as they are features that you won't find in other areas of the state.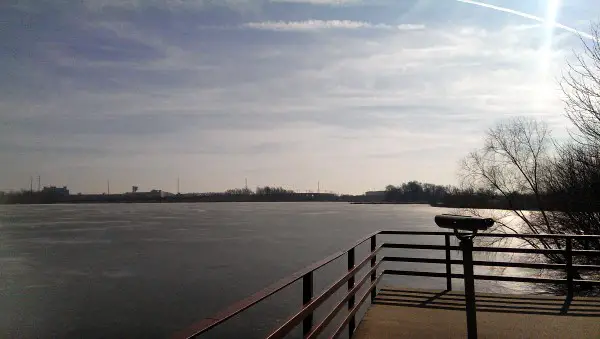 The one major drawback to hiking at the John Hein's Wildlife Refuge is that it is right next to the airport… and I-95…and major urban areas.  Depending on what area you're hiking on and what time of day it is, the trails can be very loud and this doesn't make for a serene hike.
To combat this, I always bring my headphones with me so if it is loud I can just drown the sounds of the highway and the airport out with music.  Usually, I wouldn't recommend doing this when hiking alone, but the trails are usually full of people so I don't feel like people or animals are going to sneak up on me while I'm there.
One other thought to keep in mind when heading to John Hein's is that the trails here are accessible to a lot of people.  In fact, 1,700,000 people live within 10 miles of this refuge.  The U.S. Fish & Wildlife Service's website even goes so far as to say that 35 million people live within a two-hour drive of the refuge.
As you can imagine, the parking lot and the trails can get busy on the weekends.  Surprisingly though, I've been there on many weekday afternoons to find that finding a place to park was easy and there weren't too many people to contend with.
Local Tip – There are two places to park in two different areas of the refuge.  Choose the one that is actually in Philadelphia.  Parking is easier there and there are public restrooms located nearby.
Schuylkill River Trail
The Schuylkill River Trail is a long trail that goes much further than Philadelphia.  In fact, most of the trail is located outside of the city limits.  However, Philadelphians still have the pleasure of being host to ten miles of the trail.
Some of the trails are wooded, some of the trails are paved, and some of them are covered in boardwalks.  The trail is incredibly easy to access and you can get off of it at almost any time.
If you live in the eastern part of the city, you have quick and easy access to the Schuylkill Banks.  On the western side, you can access the trail by hopping on the Manayunk Canal Towpath.  In between these two areas, you have Kelly Drive which is an iconic Philly trail in its own right.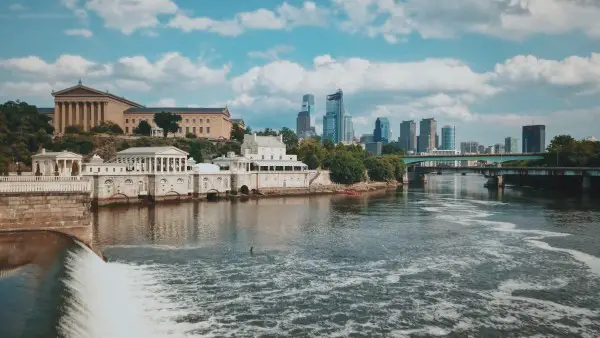 I like this trail because it is scenic, easy to access, and relaxing.  It makes a great couples hike because you can easily hop off the trail and grab lunch at a waterfront restaurant.  If you've been having trouble getting your significant other to agree to go hiking with you, this would be the trail to get them started.
On hot summer days, I'd recommend you start out in the Manayunk section as much of this is shaded by trees.  On cool, yet sunny days, you might be better off on Kelly Drive or the Schuylkill Banks.  Philly traffic might be brutal during the week and later in the day on weekends, but you won't have any trouble getting anywhere on early morning weekdays.
Schuylkill Environmental Center
The Schuylkill Environmental Center is a nice little gem right at the edge of Philadelphia and Montgomery County.  This environmental center sits on over 340 acres of land and has a diverse set of environments to explore.
There are exhibits, gardens, pavilions, an education center, and even a gift shop.  You won't find a lot of hiking trails to hike on as there are only three miles of trails, but they are unique enough that it's worth taking a trip there for a short afternoon hike.
The parking at the center is plentiful but you may have trouble finding it.  Take a look at Google's street view before venturing out so that you can get a feel for what the entrance looks like.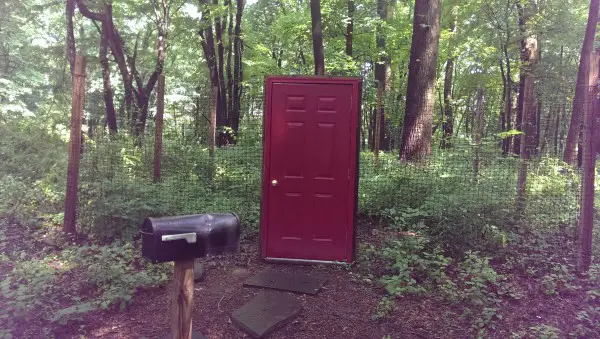 Pennypack Park
Pennypack Park is a place that not many people are familiar with and one that I wish I had heard about a long time ago.  This park offers over 1,600 acres of green space for hiking, biking, and even horseback riding.
The Pennypack trail runs along the Pennypack Creek and goes on for 16 miles.  Part of the trail is soft while part of it is asphalt.  Also, part of the trail is in Philadelphia and part of it is within Montgomery County.
Hike the entire trail and you'll make your way to the Delaware River.  If you're really ambitious, you could use this trail as a jumping off point of the East Coast Greenway which stretches all the way up to Maine and all the way down to Florida.  This makes the park part of the country's longest biking and walking route.