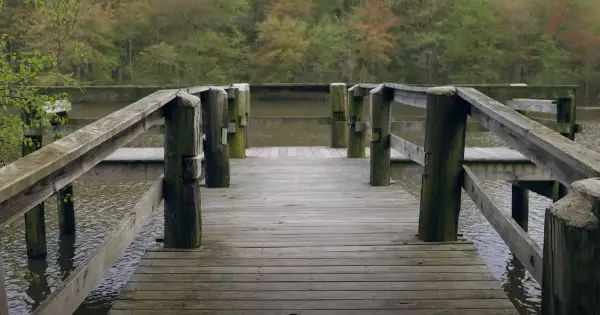 Delaware might be small but it offers big opportunities for tent camping.  Tent campers who visit this state will have plenty of beach camping options and access to many hiking trails and recreational water opportunities.
Thinking about heading to Delaware for some tent camping?  Here are the 7 best places to tent camp in Delaware.
Free Camping in Delaware
Two of the best areas for tent camping in Delaware are completely free.  These areas are Blackbird State Forest and Redden State Forest.
Tent camping can be done year-round in these forests but you will have to obtain a permit before doing so.
For a Blackbird State Forest camping permit, head to 502 Blackbird Forest Road, Smyrna, DE 19977 during office hours.
For a Redden State Forest camping permit, call (302) 856-2893 between the hours of 8 a.m. and 4:30 p.m., Monday through Friday.
You'll be able to reserve a campsite at Redden State Forest, but at Blackbird State Forest, it's first-come, first-served.  Keep this in mind as you plan your stay and opt to visit Blackbird during the less-busy months and less-busy days of the year.
The Campsites at Redden State Forest and Blackbird State Forest
While the campsites at Blackbird and Redden State Forests are considered primitive, they aren't exactly bushcraft sites.  At each site, you'll have tables, fire pits, charcoal grills, and even a trash barrel to place your trash in.
You'll also be able to drive to your site and you'll even be able to bring leashed pets along with you.
One thought to keep in mind is that these areas do not have security.  If you find yourself in trouble, you'll have to dial 911 and wait for state police to arrive.
This being said, I haven't found many reports of crime in these areas.  Keep your valuables locked up in your vehicle while you're away from your campsite and you probably won't have any issues.
Delaware State Park Tent Camping
Delaware State Parks do cost money to camp in but they're well worth the small fee you'll have to pay.
The five best Delaware State Parks to camp in are:
Cape Henlopen State Park
Delaware Seashore State Park
Killens Pond State Park
Lums Pond State Park
Trap Pond State Park
These state parks offer everything from beaches to waterparks so you and your family are sure to find something to do.
Below is a brief rundown on each state park.  Once you've chosen the park that's best for you, head over to Reserve America to reserve your campsite.
Cape Henlopen State Park
Cape Henlopen offers twenty tent camping spots for visitors to enjoy.  Reservations for these campsites can be made up to a year in advance and I'd recommend you make a reservation as soon as you have your schedule as these spots fill up quickly.
The cost of camping will vary but you'll find that these spots cost more than many other campgrounds.  Currently, I'm seeing rates of about $35.00 a night.
This being said, I still think this state park is worth staying in.  The reason for this is that it has a lot to offer.
At Cape Henlopen, you'll have access to beaches where you can swim, fish, crab, boat, kayak, clam, paddle-board, wind-surf, and much more!   These beaches also have lifeguards and you won't have to buy a separate set of beach tags to visit them.
On top of this, the park has many hiking and biking trails and they even loan bikes out for free.
Here is a quick video to show you what the park is all about.
Delaware Seashore State Park
The Delaware Seashore State Park offers beach camping for tent campers as well as RV campers.  Tent campers will want to visit the South Inlet campground and RV campers will want to visit the North Inlet.
Tent sites will cost you about $35.00 a night.  Again, this might seem high compared to some tent camping spaces but you have to remember that you'll be staying right on the beach.
In addition to the swimming, fishing, clamming, and crabbing opportunities that the beaches have to offer, you'll also have opportunities for boating, hiking, and biking.  There are six different trails to enjoy as well as two nature preserve areas to check out.
Seashore State Park even offers a large outdoor dining area known as the Big Chill Beach Club.  This area offers a 360-degree view of the Atlantic Ocean and it's a great place to grab a bite to eat or an ice-cold drink.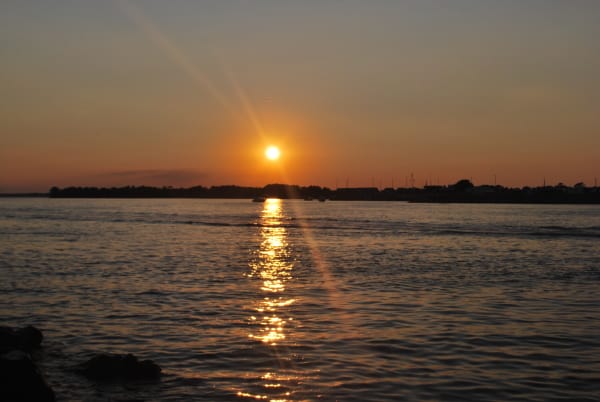 Killen's Pond State Park
Killen's Pond State Park offers cabins, RV sites, and both modern and primitive tent camping sites to stay in.  These sites are less expensive than the previous two campgrounds we talked about too.  You'll end up paying about $25.00 a day to stay here instead of the $35.00 you'd spend a day at Cape Henlopen or the Delaware Seashore State Park.
This state park also features two main attractions that you won't find at the beachside state parks.
The first is its 66-acre freshwater pond.  This pond is full of bluegills, carp, catfish, crappie, largemouth bass, perch, and pickerel.
There is also a boat ramp leading into the pond and if you don't have your own boat, you can rent kayaks, canoes, and even paddleboats to explore the pond with.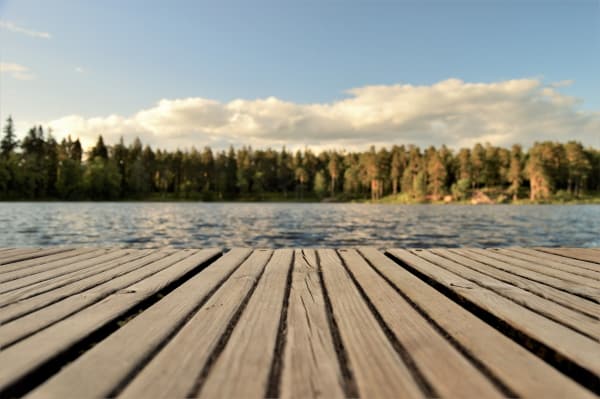 The second main feature of this state park is its waterpark.  There are two-speed slides and two spiral slides to enjoy.  One of these slides is 54 feet tall!
On top of these two main features, you'll also find hiking and biking trails as well as a cross-country running course.
Lum's Pond State Park
Lum's Pond State Park offers overnight tent camping for just $20.00 a night.  These campsites have grills, firepits, and picnic tables, but you'll have to hike-in to them to gain access.
Once there, you'll be able to enjoy fishing and boating opportunities on Lum's Pond, which happens to be the largest freshwater pond in the state of Delaware.  Bring your own boat or rent a canoe or kayak at the park and you'll be able to fish for crappie, bluegill, sunfish, carp, largemouth bass, and much more.
If you don't like boating, don't worry as you'll still get to fish from the side of the lake or from the wheelchair-accessible fishing pier.
The pond isn't the only thing to enjoy at Lum's Pond State Park.  This park features football, soccer, softball, and cricket fields as well as tennis, basketball, and volleyball courts.
You'll also find a ziplining course as well as a nature preserve that features a trail loop for hikers, bikers, and horseback riders.
Trap Pond State Park
Trap Pond State Park also offers walk-in tent sites with fire rings, grills, and picnic tables.  These sites can be had for $20.00 a night.
The interesting feature of this pond is the wilderness canoe trail that visitors can access.  You can bring your own canoes or kayaks or you can rent one there.
In addition to the 9 miles of paddling available on Trap Pond, you'll also find 12 miles of multi-use trails to navigate in the park.  There you'll be able to hike or bike to your heart's content.
Final Thoughts
Delaware might not be the biggest state but that doesn't mean it doesn't have plenty of tent camping options for you to enjoy.