Getting paid to do what you love is a dream come true for most people.  But what about those of us that love to hike?
Here are 7 hiking jobs that you can do to earn a living while hiking. (In alphabetical order.)
Conservationist
Conservationists help to manage and protect natural habitats.  This might include state and national parks, state and national forests, and BLM land.
They protect these habitats by making sure they're free from invasive species, diseases, and harmful insects.  A wildlife conservationist might also protect local wildlife by analyzing population sizes and making recommendations for animals to be put on protected species lists.
Conservationists could work for the government in a state or national park or they could work for a private agency as well.  For example, a midstream pipeline company might hire a conservationist to help them protect at-risk habitats that run along their pipeline's ROW.
To become a conservationist, you may have to get a degree in conservation or a related field.  For example, a degree in environmental science or marine biology would usually qualify someone to do conservation work.
The salary of a conservationist can range anywhere from $30,000.00 to $70,000.00 depending on their education level, their experience level, and the particular job they're hired for.
Hiking as a Conservationist
The amount of hiking you'll do as a conservationist will vary depending on what type of projects you decide to work on.  If you'd like to spend a significant amount of time hiking as a conservationist, you'll want to make sure you get a position that offers a lot of fieldwork.
Just keep in mind a field conservationist might not always be hiking in ideal conditions.  Also, you may not always be hiking through well-groomed trails.
Firefighter
A wildfire firefighter goes on the most dangerous hikes of all.  These firefighters protect our national and state parks and forests as well as the areas that surround them.
The job is extremely dangerous and is more physically demanding than most people can handle.  These firefighters won't always be able to hike on or through trails and they certainly won't have time to stop and enjoy the scenery.  The reward for all of this is a lot of exercise and the chance to protect the hiking trails that both you and I love to hike on.
According to the National Wildfire Coordinating Group, educational requirements will vary dramatically from hiring agency to hiring agency.  Some typical educational requirements might include formal degrees in:
Wildland Fire Science
Forestry
Wildlife Management
Range Management
Conservation
Civil Engineering
Forest Engineering
In addition to the educational requirements, firefighters will usually need to pass a physical fitness test.  Once hired, agencies encourage their firefighters to continuously work on their levels of physical fitness as their lives, as well as the lives of others, may depend on their physical capabilities.
A wildfire firefighter might make around $50,000.00 a year if employed throughout all 12 months of the year.  However, many wildfire suppression positions are seasonal so you may not be able to find work throughout the entire year.
Forest Ranger
When anyone thinks about jobs that involve daily hiking, the first job that comes to mind is usually that of the forest ranger.  A forest ranger might patrol hiking trails, clean hiking trails, ensure trail markers are in good condition and even help to find lost hikers.
Federal, state, and local agencies hire forest rangers and there are a limited number of jobs throughout the country.  Also, some of these jobs are seasonal and they are limited to specific locations.  Because of this, a forest ranger may find themselves moving quite often in order to remain fully employed throughout the year.
On top of this, the hours aren't always the greatest.  Rangers will usually work long hours and they are sure to work holidays and weekends.
The job isn't very lucrative either.  A forest ranger might expect to make somewhere between $24,000.00 and $48,000.00 a year depending on their location and their role within the park.
On the plus side, a forest ranger will get to go hiking more than most people and they'll get paid to do it.  They'll also get to live in many of the state and national parks throughout the country as many jobs offer housing within the parks and forests that the rangers work in.
To become a forest ranger, you'll need at least an associates degree.  The most popular degrees for forest rangers are ecology, conservation, environmental science, geology, and forestry.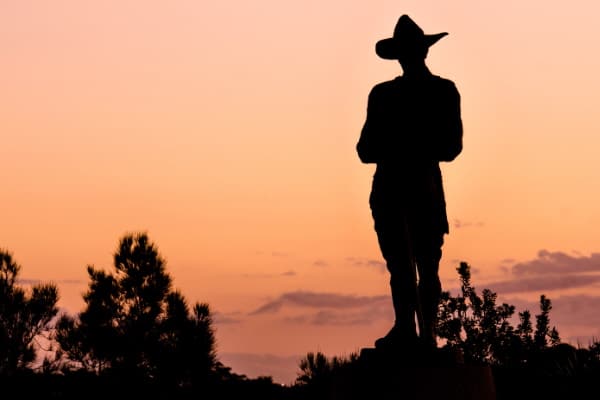 Outdoor Guide
Outdoor guides take people on guided tours through some of the most fun outdoor places in the country.  As a guide, you might take people on hiking, biking, canoeing, kayaking, or even snowshoeing tours.
Opportunities for work are often plentiful but this will depend largely on where you live and whether or not you're willing to move for your job.  If you're willing to relocate, many companies will provide you with housing.  Housing will usually be rustic and communal, but you'll get to meet a lot of new like-minded people and you'll get to live in an area where you can still see the stars at night.
Outdoor guides usually do not have to have a lot of education, but they will have to be physically fit enough to endure the daily demands of the job.  These jobs often require a lot of hiking but if you're reading this post, you already knew that.
As an outdoor guide, you probably won't make a lot of money.  These jobs are often seasonal and they usually don't pay much.  Many full-time outdoor guides earn less than $30,000.00 a year.
On the plus side, you won't be spending a lot of money as an outdoor guide either.  This is because housing and even food is often included with the job and you will usually get free or heavily discounted access to great outdoor activities to do in your spare time.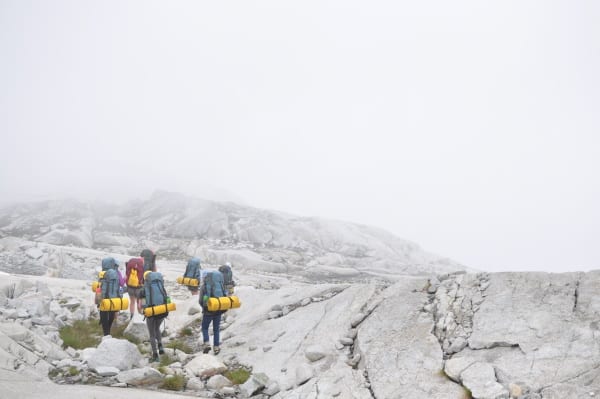 Photographer
Wildlife and nature photographers often get the chance to hike out to remote locations.  Remember for every beautiful shot you see, there was someone behind the lens of the camera that took it.
The downside to this profession is that it can be difficult to earn a living wage.  The number of job opportunities is rare and you may find the only way you can earn money doing it is to sell your own pictures to stock photo websites or to print magazines.
However, you don't have to earn a full-time living as a wildlife photographer.  Many photographers will choose a more lucrative photography position such as wedding photography or real estate photography and they'll take up wildlife or nature photography on the side.  This side job provides them with some extra money and gives them an excuse to seek out new hiking locations on a regular basis.
How to Become a Wildlife Photographer
Get good at taking and editing pictures of wildlife.  These are literally the only technical qualifications you'll need to succeed.  However, you'll also need to have access to high-quality cameras, lenses, computers, and editing software.
Additionally, you'll need to be able to market your pictures better than your peers.  In fact, most freelance photographers would agree that being able to market your pictures is just as important as being able to take them.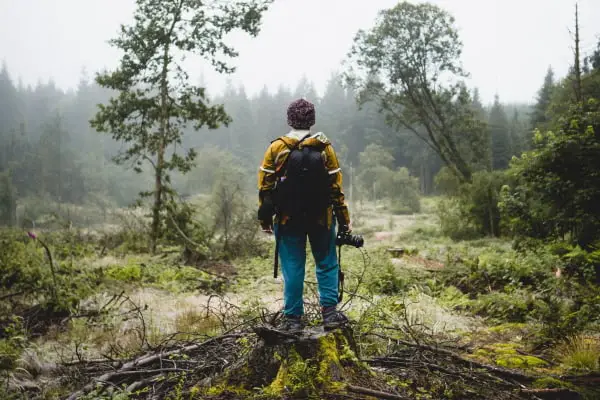 Trail Worker
A trail worker literally gets to spend all of their time out on some of the best hiking trails in the country.  They also get to hike long distances out into the backcountry while getting paid to do so.  In fact, if you're really looking for a job that exposes you to a lot of difficult hikes, trail work might be for you.
The downside to this is that the job is incredibly physically demanding.  You'll have to be able to hike long distances with heavy backpacks as well as heavy tools and this is just the start of your job.  Once you get to your destination, you'll have to actually use these tools.  You'll be clearing brush, moving trees, and even breaking up rocks.
While you're doing this, you'll probably be spending your nights in a tent and you'll be foregoing showers and going to the bathroom in the woods.  You'll be at the mercy of the weather and you're sure to come back with at least a few bug bites.
Even so, it can be tough to find a paid trail working position.  This is because a lot of trail work is volunteer only and you may find that you have to do some volunteering just to break into the industry.
If you're considering a job in trail maintenance, think about doing some local volunteer work at one of your favorite trails.  This will give you some experience with some of the work you'd be doing on some of the larger trails.  Also, make sure you're in shape.  If you can't hike at least ten miles with a 50-pound backpack then you probably won't be able to handle the rigors of paid trail work.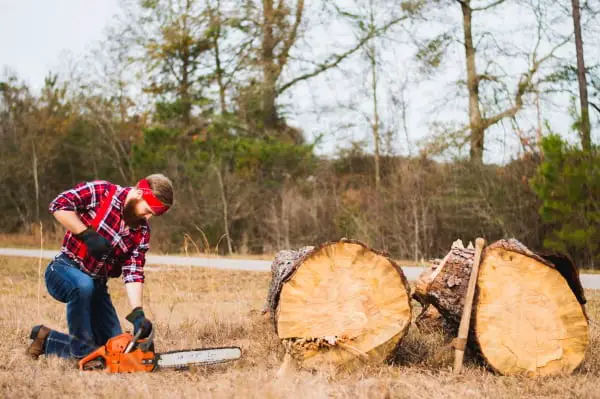 Writer
Outdoor enthusiasts with a love for writing can combine it with their love of hiking and earn a decent living doing so.  This can be done in a few ways.  The easiest way is to find a website or magazine that is looking for someone to write articles on some of the more popular hiking trails.
If you've already hiked these trails, you can take the job and begin writing immediately.  Otherwise, you'll have a great excuse to go and hike a new trail.  Just keep in mind that nobody will actually be paying you while you hike the trail.  All of your income will be based on the writing you do afterward.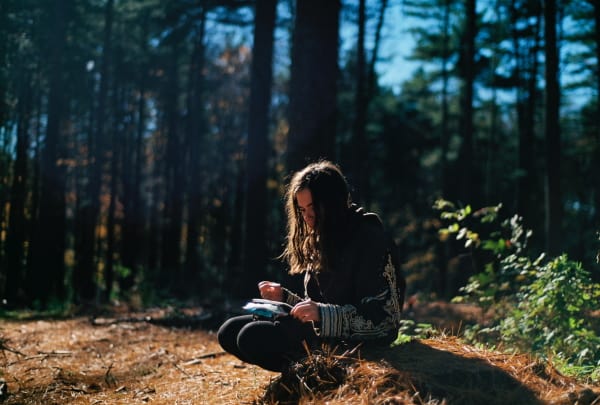 Another way you can make money writing about hiking is by starting your own website.  You can then write about all of your favorite hiking trails and give people advice on what gear to bring and why.  Once your website becomes popular enough, advertisers will want to pay you to advertise on your website.
This way of earning money can take a while to bear fruit.  However, once it does start to earn you money, you could potentially earn a lot more than you would earn just by writing for someone else.
Want to learn how to earn money with your own website?  Consider taking the Income School course.  This course walks you through everything from setting up your website to marketing it and earning money from it.