Hiking is a physical activity that is enjoyed all over the world and it's loved by many. But, is hiking a sport?
Yes, despite popular belief, hiking is a sport. It can be considered a sport because it involves physical exertion and skill and can be done in a competitive context.
While most people hike as a recreational activity, there are indeed hiking competitions where you can compete against others and win prizes. These hiking competitions can be found all over the world and people have even been paid by sponsors to compete in them.
So, why do most websites deny that hiking is a sport? I think the reason people don't believe it's a sport is because they view hiking as a hobby. The fact of the matter is that hiking is a hobby as well as a sport. This shouldn't surprise anyone though. People lift weights and go on runs as hobbies but that doesn't mean they aren't sports.
Hiking Competitions
There are a few different forms of competitive hiking that people can compete in. Some of these competitions are judged while others are self-reported. Personally, I think self-reported competitions can't be considered sports but competitions that are judged should most definitely be considered sports.
Here are some of the different hiking competitions you can participate in:
Trail Racing: This often involves racing on mountainous terrain with significant elevation changes. Distances can vary, from short races to ultra-marathons. Examples include the Pikes Peak Marathon in Colorado, the UTMB (Ultra-Trail du Mont-Blanc) in Europe, and the Western States 100 in California.
Hiking Orienteering: This combines hiking with navigation skills. Participants use a map and compass to navigate from point to point in diverse and usually unfamiliar terrain. The goal is to complete the course in the shortest time. Examples include the Jukola Relay in Finland and the Scottish 6 Days Orienteering event.
Peak Bagging: This is a form of competitive hiking where hikers aim to reach a series of summits within a specific geographic region. The competition can be informal, based on personal goals, or formal, organized by hiking clubs or associations. An example is the Munro Bagging in Scotland.
Long-Distance Hiking Races: These are endurance events where hikers aim to complete long-distance trails as quickly as possible. These often include self-supported races on famous trails like the Appalachian Trail or the Pacific Crest Trail.
Rules and classifications for these competitions can vary, but they all emphasize physical fitness, endurance, navigational skills, and often a deep appreciation for the natural world.
Competitive Hiking Examples
Competitive hikes aren't generally broadcasted on television and radio as they are niche events. Here are a few localized competitive hiking examples to give you an idea of what they look like.
Kazoom Flag Finding
This competitive hike pits two teams of hikers against each other. The goal is to find a flag on one of the trails. Find the flag first and your team wins a thousand dollars. The founders of this hiking competition say that sometimes the flag is found within a few hours and sometimes it can take weeks. Imagine participating in a sporting event that lasted over a week!
14'er Fest
14'er Fest is a festival that brings all sorts of outdoor activities together in one big event. The event includes competitive hiking and typically the top 3 male and the top 3 female competitors will win prizes at the end.
Hike Trustees
Hike Trustees is a free monthly challenge where participants explore Trustees properties in Massachusetts. You can sign up for this hiking challenge on their website. This competition is a self-reported competition but you do get the chance to win prizes for participating.
Global Hiking Competitions
Hiking competitions aren't just small local competitions. Here are four competitions that people from all over the world compete in the sport of hiking with each other. I'd classify some of these as sporting events and others I'd classify as events for hobby hikers.
The Four Peaks Challenge
This event is a remarkable test of endurance where participants aim to climb the highest peaks of Scotland (Ben Nevis), England (Scafell Pike), Wales (Snowdon), and Northern Ireland (Slieve Donard). The challenge is often completed within 48 hours, including travel time between the peaks. It tests both physical endurance and logistical planning.
The Oxfam Trailwalker
Originally a military training exercise in Hong Kong in 1981, the Oxfam Trailwalker has become an international series of endurance walking events. Teams of four must complete a 100-kilometer trail within a designated time frame (typically 24 to 48 hours). These events raise funds for Oxfam's charitable work, with the trail routes passing through some beautiful landscapes.
Munro Bagging
In Scotland, a Munro is a mountain over 3,000 feet high. Sir Hugh Munro published the first comprehensive list of such peaks in 1891, and "Munro Bagging" has been a popular pursuit among hikers ever since. The goal is to ascend all 282 Munros, and those who do so are known as "compleatists". The mountains are spread across the Highlands of Scotland, offering a chance to explore some of the country's most stunning landscapes.
The Adirondack 46ers
In the Adirondack Mountains of New York State, there are 46 peaks that are traditionally recognized as being over 4,000 feet in elevation. The Adirondack Forty-Sixers club recognizes hikers who have climbed to the summit of all these peaks. The list was originally drawn up by brothers Robert and George Marshall in the early 20th century. The mountains offer a variety of terrain, from gentle trails to steep and challenging ascents.
Why Doesn't Everyone Consider Hiking To Be A Sport
There aren't any officially recognized organizations that set out rules and regulations for hiking competitions. Also, as we just showed, many hiking competitions are not properly judged or verified. This has caused many people to believe that there aren't any hiking competitions that are judged or verified.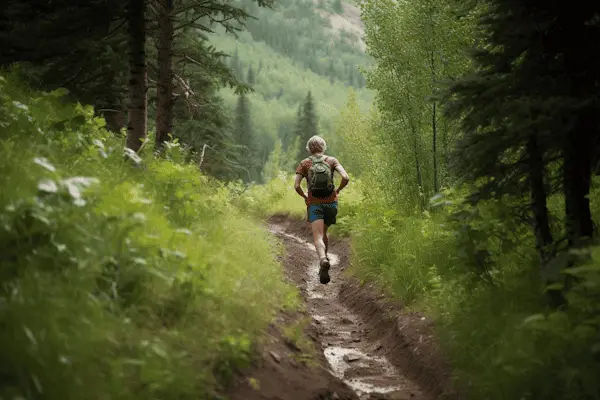 Does It Even Matter?
Sure, here's a conversational tone rewrite of that text:
So, is hiking a sport? Well, it depends on who you ask and what angle you're looking from. If you're into races or competitions, hiking is absolutely a sport. It can open doors for better training, improving performance, and getting your name out there. Some might even snag a sponsorship deal.
But not everyone's in it for the competition. Lots of folks see hiking as a way to unwind, connect with nature, build muscle, or get some good cardiovascular exercise. For them, whether or not it's a "sport" doesn't really make a difference. It's all about the personal joy and health perks they get from hitting the trail.
Plus, how we label hiking can impact the bigger picture, like societal support. If we treat it as a sport, it could get more funding and facilities. But if we see it as a recreational activity, the focus might be more on ensuring everyone can access great trails and conserving our beautiful natural spaces.
So really, the "is it a sport?" question can have all sorts of answers and effects, depending on who you are and how you see it!